Land Acknowledgement:
We acknowledge and humbly recognize that we are living and working on Turtle Island in T'Karonto, the traditional, current, unceded Anishinaabeg territories of the Haudenosaunee, Wendat, Seneca, and Ojibwe. We acknowledge this as Treaty 13 territories in the care of the Mississaugas of the Credit River First Nations among many other Indigenous peoples who live here.
Lifted by Purpose recognizes we are settlers on this land, and will commit to reconciliation in the following ways:
– Land Acknowledgements
– Learn about the history and contributions of First Nations, Inuit and Métis peoples to society
– Recognize and support the call to action from the Final Reportof the National Inquiry Into Missing And Murdered Indigenous Women And Girls, the UN Declaration on the Rights of Indigenous Peoples, and the Truth and Reconciliation Calls to Action
– Learn more about and promote Indigenous arts and artists
– Engage, listen, and with consent, collaborate on projects to share Indigenous stories
– Learn about and promote Indigenous organizations, resources and participate in important national awareness events
– Acknowledge harmful policies and practices (e.g., residential schools, loss of lands, inequitable access to essential services, prohibition of cultural traditions and languages, etc.) and share positive ways recommended by the Indigenous community to move forward together.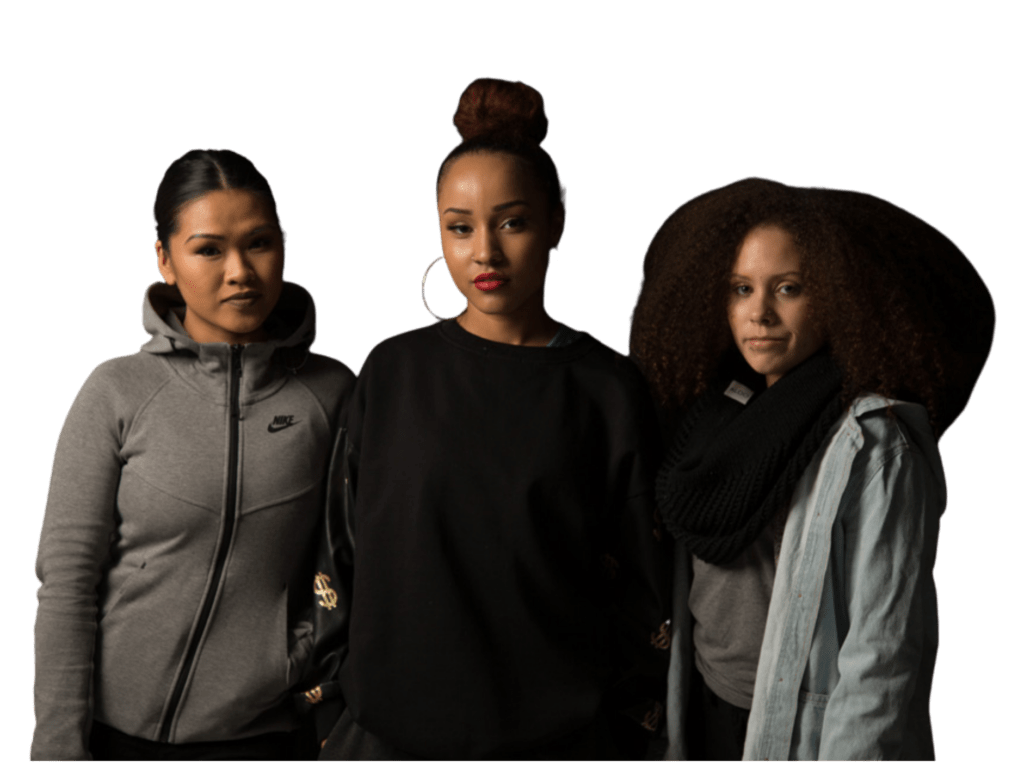 Our Team
Administrative Support / Collaborative Partner
SKETCH
Steering Committee
Tasha Anderson
Stephen Linton
Shrinder Bal
Nicole Shockness
LBP Team

Arifah Yusuf (Founder/Executive Director)
Stephanie Marshall (Director of Administration)
Kimberly Miller Pryce (Creative Director)
Angellika "Jelly" Smith (Art Program Facilitator)
Volunteers / Mentors/ Artists
Testimonials
"The program has helped me to be calm and changed my life."
"Got a lot going on. I don't talk much, I just try to deal with my situation. But in this program, I felt comfortable to share a few things, I like that we learn how to use music, cause it's all we do really in real life, listen to music to pass time and feel better. [It] Don't feel like a program, just a cool space we can talk, listen to music and get the help we didn't know really existed" 
"I've never been apart of something so meaningful. This project helped me to see how far i've come on my journey of self care." 
"Amazing night. The hard work definitely showed. Great energy, vibes and important messaging." 
"I was a shy guy and very introvert, but being around people that had the same experiences and goals; this program made me open up and feel comfortable."